Laptop Repair in Lynnwood
Prime Laptop Repair In Lynnwood
At Cell Phone Lab, we excel at offering the best laptop repair service in Lynnwood. From fixing faulty keyboards to overcoming overheating issues, we can diagnose and repair all of your laptop's concerns in minimal time! Our crew of certified technicians have the right tools and expertise to bring an end to your concerns of a faulty laptop. We strive hard to ensure high quality in our services and take extra measures to ensure it is done timely. Our technicians hold immensely valuable tech repair experience, allowing us to provide the best tech repair services in Lynnwood. If you have been looking for excellent tech repair services around you in  Lynnwood, now you know who to go to! We are here to help you out. Reach out to us here for any questions you may have!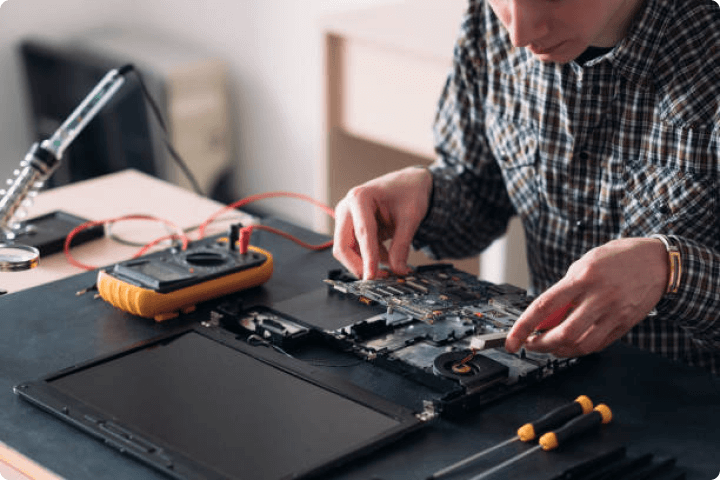 Free Diagnosis & Estimate
The Cell Phone Lab offers free estimates of all our phone repair services. Whether you have a broken screen or a new battery that needs a swap, we will quickly diagnose the issue and provide an affordable estimate.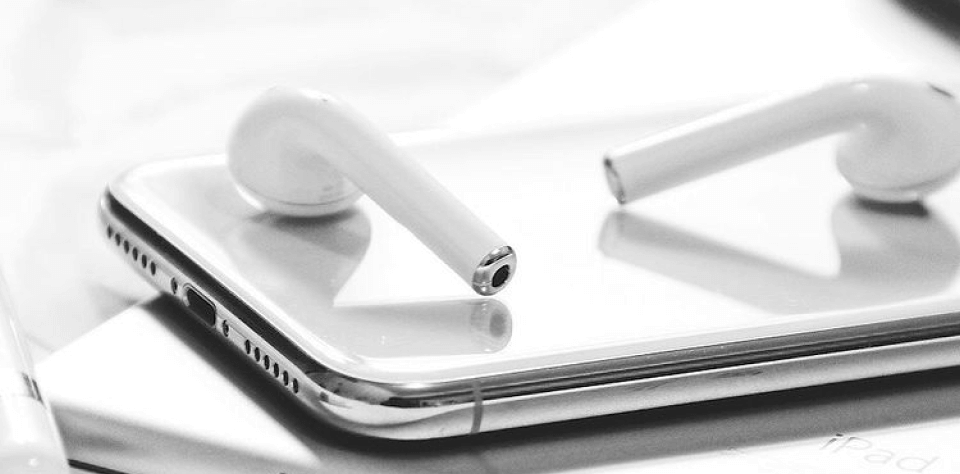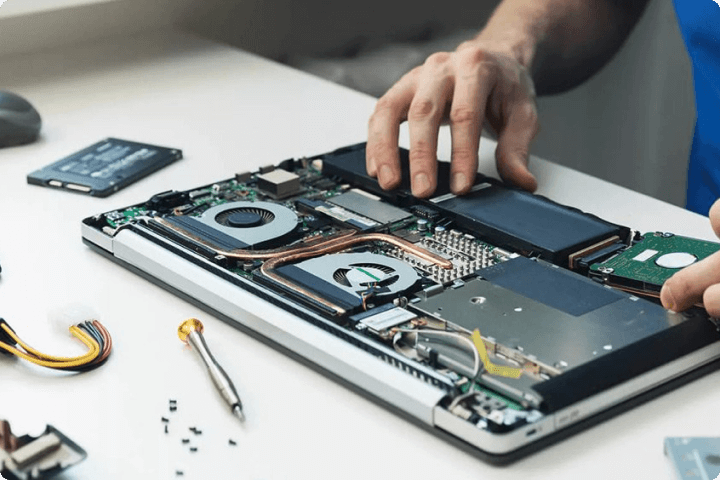 We Can Fix Your Laptop In Minimal Time
We can fix nearly every issue you may face with a laptop. From data recovery to hardware replacements, we have the skills and solutions to provide excellent results in record time. Our services are comprehensive and efficient because we aim to serve our customers with the finest laptop repair. We understand how essential it is to be mindful of the time it takes to repair a laptop. Hence, our experts have been trained to fix an ailing laptop within a minimum time. About 99% of the time a client brings us an unusable laptop, we are able to figure out the issues and repair them within one day. Some repairs may take longer, but every concern gets figured out! No matter the problem your laptop is showing, we are here to assist you with it. You can reach out to us for more details about our services here.
Quality Android Repair Services in Lynnwood
We can fix nearly everything for you in your ailing laptops. We have the best repair technicians in Lynwood who will take care of your laptop. You can relax knowing that your laptop is in good hands. Here are some of the most frequently requested services in a laptop which we excel at providing:
Overheating Concerns
If you need a fine resolution for your overheating issues, get in touch with our experts!
Stubborn Keyboard
Whether you need a replacement for one of your keys or the whole keyboard, we have the right solution!
Charging Port Problems
Bring your faulty charging ports, and let us fix the issues in minimal time!
Broken Screen Repair
Cracked or broke your screen and need a replacement? We can help you there!
Webcam Issues
Need a quick replacement for your laptop's webcam? We can help you there easily!
I cracked my screen and busted my digitizer all up, dude had parts for my s21 ultra next day, and he had my phone fully repaired, good as new in 2 hrs.
Cell phone lab has done an excellent job on my iPhone XS screen replacement with reasonable price. The owner is friendly and professional. Only took an hour, Magically made my broken cell phone like brand new. Highly recommend!
Amazing job Thank you for doing helping me 🤝
Jay is an absolute genius! I wish there was a way I could give 100 stars! He is super professional, intelligent, and thorough with his work. My phone had severe water damage and the motherboard was fried. I literally had no hope of getting my phone back. I had some very important family pictures on it that unfortunately did not get backed up properly. He was very empathetic about the situation and ensured me he would do everything he could to help me.Jay worked meticulously to retrieve my data and fix my phone, and he did! He kept me updated throughout the process. He even stayed after closing to help with another matter that arose. A true professional and would recommend him 1000x to anyone!
Jay is so professional at The Cell Phone Lab . Com . His prices are also very reasonable and he guarantees his work. He took care of my friend and I by repairing our cellphones. He had them done within an hour and had them looking as good as new. I highly recommend him to others and we will return to him for more business. Thank You, Tony and Dawn
Very professional and honest. HIGHLY Recommended! Fixed my iPhone XR back camera for me. Quick and fast service. Thank you.
Jay fixed two different iPhones for me on two separate days (screens and battery). He had them done within hours ! This was helpful since I was out of phone service when one of them was being repaired because of my wireless carrier, not Jay. Another great thing is he carries parts for older iPhones and a lot places won't even work on them anymore. So, if you want to keep some older "appliances" working for apps, music, videos even if they are not your primary phone, Jay can help you fix them up with things like a new battery, fixing a flakey jack or button.
Daniel Horovitz
2021-11-02
Excellent service and quick installation.
Denis Mikhailov
2021-10-09
My tech guy! Hit him up for any gadget repairs 🔥🔥🔥